We are  a new church meeting in the heart of Blackpool, gathering people from across the Fylde coast. Our desire is to see a grace filled, loving church come into life, where people are friends across all ages and backgrounds. A community where relationships are more than superficial and you know people really love you. We want to see the transforming work of Christ in all walks of life, equipping and releasing our people to serve one another as well as their communities. We want to be a church that loves Jesus and is passionate about His fame, His glory and His presence; longing to meet with Him not just on a Sunday, but every day. We belong to Christ Central, part of the Newfrontiers family with hundreds of churches world wide.
Why not join us?
Ben Read
Ben is married to Jen and they have three young lively children. Ben, Jen and their family lived in Lancaster until spring 2016 when they moved to their Blackpool home. They were part of the original core team that started City Church in Lancaster and Ben was on the Eldership team before being sent out to start Christ Church.  As well as a mum and looking after the Read family Jen works out of a local hospital as a nurse where she has been for a number of years, caring for children in the local community.  Ben loves preaching and leading but out side of these he is an electrician and spends much of his time with his hands.
Ben currently leads a church plant core team made up of Julian and Matt.  This team regularly meets together to plan, pray and govern the church plant.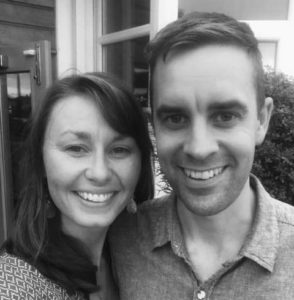 Julian
Julian is married to Andrea, he is an academic, working in IT for a major university.  Andrea is part of our wider leadership team, she works out of a local hospital in the field of children's physiotherapy and together they have two wonderful boys and a loveable dog called Rafi.  God call him and his family to Blackpool over ten years ago, where there have been many up and downs.  But through it all they have see the faithfulness of Christ, to them and His Church.
Matt
Matt grew up in Rugby and came to Lancaster University to study.  While in Lancaster he was a member of City Church, where he met Ben and Jen.  He felt there, God call him to part of starting a new church in Blackpool and as a result moved in 2015.  Matt is a passionate musician and leads our worship team at CCB, he enjoys to write, sing and perform with his guitar when ever he gets the opportunity. Matt is also a youth leader and loves the family feel of the church.